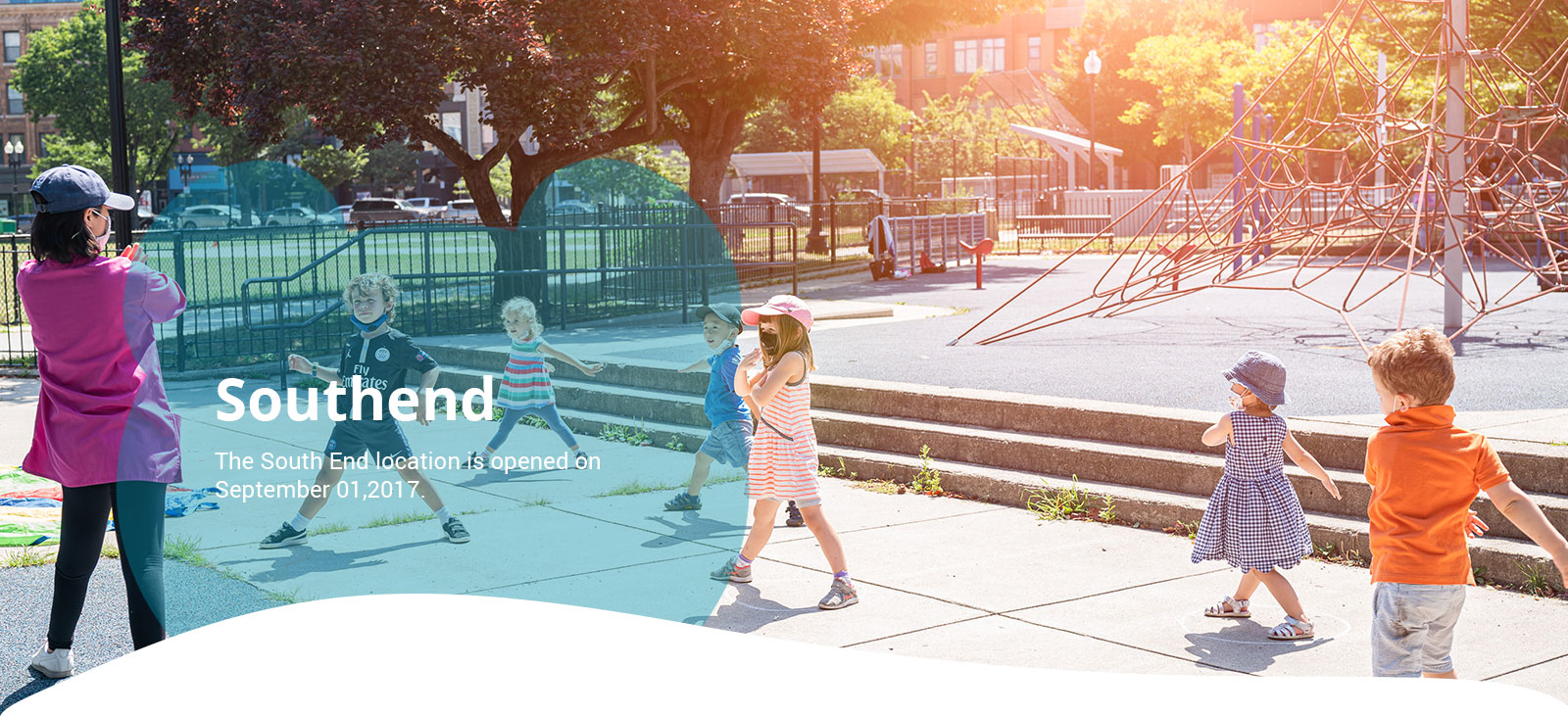 Little Panda's Southend Center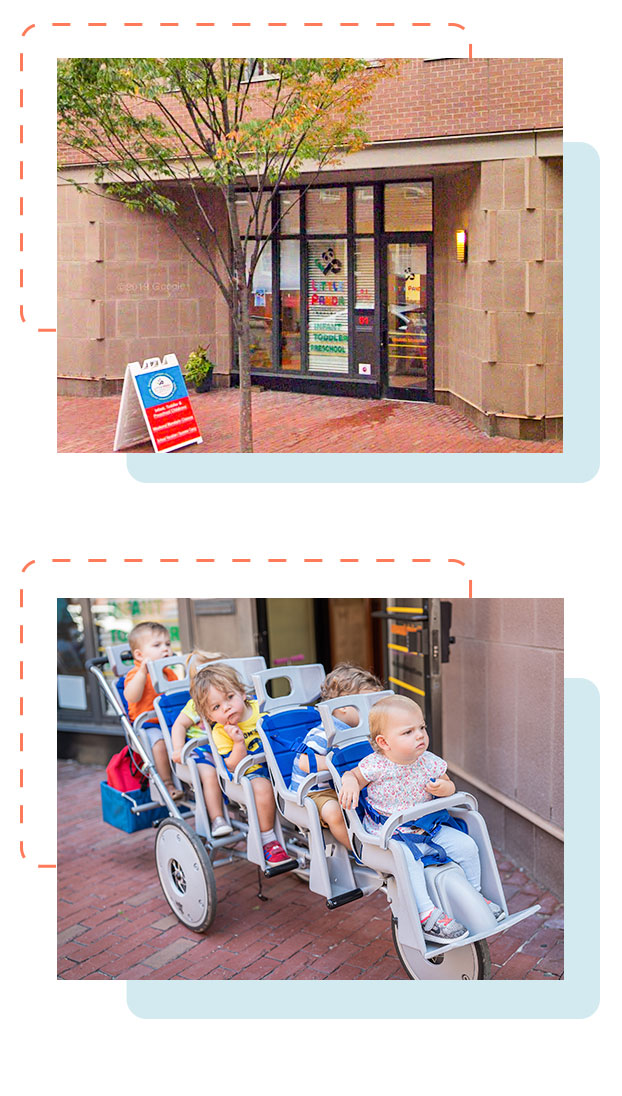 Address:
51 Waltham Street, Boston, MA 02118
Phone:
857-250-4080
Email:
southend@littlepandachildcare.com
Hours:
7:30 AM – 6:00 PM (Full day care, Monday to Friday, year-round, full-time and part-time spots.)
Details of our Southendcenter:
4 Classroom:
Infant Class (2 months – 15 months old)
Toddler 1 Class (12 months to 24 months old)
Toddler 2 Class (15 months to 2.9 years old)
Preschool Class ( 2.9—5 years old)
Facility:
Little Panda South End lies central south end on 1313 Washington and 51 Waltham Street. We are in Wilks Passage, a lofty style building with a direct green pathway to Peters Park.
We Offer:
7:30am-6:00pm, Monday to Friday full day care, round year, full-time & part-time slots for infant, toddler and preschool.
Nutritious breakfast, hot lunch, and an afternoon snack with fresh fruits and milk offered every day (included tuition fee). We have a NUTS FREE environment.
Weekly music class are provided for all age of groups. (No additional cost)
Conveniently located close to the T station (orange line's Tufts Medical Center stop) and bus stops; near the Interstate 93 exit and the Massachusetts Turnpike.
15 minutes "pull-up and drop-off" parking available for driving parents.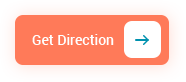 They Trusted Us


" As first time parents, the Little Panda South End Center has been a godsend. Starting our son off at the center when he was only a few months old, the infant teachers helped put him on a schedule. Drop-offs are a breeze and we always leave feeling confident that he will have a great day. Being apart can be difficult, especially in the beginning, but the updates we receive through the app Kaymbu are always a bright spot in the workday. The number of activities the teachers accomplish in a day is amazing and we know that he is definitely learning more than he would at home. We don't know what we would do without Little Panda! "

---South End Infant Parents: Brett and Jacqueline
" We love Little Panda so much that we have enrolled all three of our children in the school. We don't call it daycare - we think of it as the best possible way to improve our children's academics, language skills, social skills, and self-help skills.
The nurturing and loving nature of both the teachers and owner at Little Panda combined with the Mandarin immersion has made our decision to enroll each of our toddlers as a "no-brainer." "

---South End Toddler Parent: John Li
" Our 2.5yr old started Little Panda in January of 2020. He instantly immersed in the school setting and culture from day 1. The teachers are welcoming and really sweet. I was shocked at how quickly he was able to pick up on mandarin. I was told by February he was already understanding a few phrases. The classroom size is small which allows one on one time with each student and I found that very helpful for my son especially since this was the first time attending school. We love how the kids go outside to the nearby parks daily, weather permitting. We love the daily structure with the kids as it helps with structure at home.
We can not recommend Little Panda enough to families and the added bonus which is why we chose is learning mandarin. If you chose Little Panda you will have happy memories to cherish for a lifetime. "

---South End Preschool Parent: Sonia Del Sonno